With the new year upon us, travel in 2022 still doesn't look quite the same. Thankfully, we can still enjoy a holiday closer to home, with many Aussie's opting for a caravan or camping trip. And with some of the world's best beaches, reefs and rainforests on our doorstep, we can't blame them!
Did you know Hoselink specialises in some of the essentials you need to make life on the road even easier? To help you decipher the options, we've put together a special collection for those looking to improve their caravan or camping experience with all the necessary tools, accessories, tap connectors and gadgets you'll need to make it a trip to remember.
The Hoselink Extendable Cleaning Brush is excellent for cleaning jobs around the home, but it's handy for your caravan cleaning needs too! The Cleaning Brush is fitted with bristles dense enough to allow for a thorough clean, but soft enough to gently remove dirt from the surface without causing any scratches. Simply attach it to your Hoselink-fitted hose using the included Accessory Connector and away you go! Ensure your flow control is switched on to allow water to come through the brush, enabling the surface to be cleaned with ease. You can even add detergent to the bristles for a really thorough wash. This cleaning brush is just over one metre in length and is able to be extended to a length of 1.68 metres in total, or any length in between, which makes it great for cleaning those higher, tough-to-reach spots!
According to Eco Center, drinking water from a hose that isn't drinking water safe can be extremely toxic. Not only to humans, but to our furry friends too. Hoselink has a simple solution to this: our Australian-made Drinking Water Hoses! Available in 10m and 20m lengths, this Hoselink hose is kink-resistant, non-toxic and won't have you smelling or tasting anything that you shouldn't be. All our hoses are BPA and lead free, so you can feel confident that the water you are drinking or cooking with is safe. Looking for more uses? This durable hose is also perfect for rainwater tanks, boat owners and even watering the veggie patch, particularly if you're an organic gardener.
The Hoselink Basic Starter Kit goes hand in hand with our drinking water hose. To end your frustration with fittings that constantly burst off the hose or leak, now is the perfect time to try Hoselink's watertight system. This kit is perfect for caravan owners or people who may already have a watering accessory with a threaded inlet. This kit is perfect for arthritis sufferers and is incredibly user friendly, backed by a two-year warranty and a 30-day money-back guarantee. Included in the kit is one Universal Tap Connector, which will fit any standard Australian outdoor tap thanks to the removable reducer. Also included are two Hose End Connectors, perfect for attaching to either end of a hose, and an Accessory Connector to enable you to use watering accessories such as a sprinkler, sprayer or wand. Each of the fittings are guaranteed never to leak or burst off the hose and are fully interchangeable, making it the ultimate user experience. To add or remove a fitting, it's a simple point and twist motion. There really is nothing to lose when it comes to this kit that's bound to save you plenty of headaches!
Taking your pet on a camping trip is so much fun, but figuring out their drinking water arrangement can be a hassle when you mix it in with organising the rest of the family's needs. Hoselink's Auto-Fill Pet Water Bowl ensures your pet stays hydrated during the summer heat. A hidden float mechanism ensures the water bowl is re-filled automatically whenever your pet drinks from it. Simply attach to your Hoselink hose or use a regular P.E.T water bottle when you're on the move. This bowl can also be secured to the ground by using two tent pegs from your camping collection. This one is a must-have for all pets on the road!
Hoselink's Click-On Adapter Set is an essential when it comes to converting your non-Hoselink products that may have a click-on fitting. The Click-on Adaptor Set comes with a Click-on Adaptor and an Accessory Connector to make it easier than ever to connect to your favourite watering and gardening accessories. Though, if you want a watertight connection, we always recommend unscrewing the click-on piece and replacing with a Hoselink Connector. Find out how here.
Many campervanners will already know that this little adapter is an essential part of connecting their Hoselink fittings to their campervan, as many caravans have a reverse thread at the tap. It goes hand in hand with the US Thread Caravan Connector, making them the perfect pair to add to your packing list. Now you create that watertight connection you are after, even while on holiday.
Out of all the items on our list, this one's a must-have for any camping adventure! The Compact Hose Reel may look small, but it's mighty. Complete with 10 metres of hose, a carry handle for portability, a crank to easily wind up the hose and a Comfort 8-Pattern Spray Nozzle, this is the perfect watering gadget for camping as well as small spaces at home. Cleaning, watering and washing have never been easier! Save on space and time with this handy little gadget and still enjoy an easy-wind up mechanism to eliminate any kinks or tangles. It's ideal for washing muddy feet and shoes before getting in your tent or camper, washing off windows, cleaning the dog and so much more. This lightweight hand-held reel can attach to all your favourite Hoselink accessories with the same great watertight connection you love.
As we know, caravan taps can be found in awkward, hard-to-reach places or even just too close to the ground. Enter the Hoselink Angled Tap Protector! If you need to change the way your existing tap is set up. The angled tap protector simply screws onto your tap and can be adjusted to tilt in the direction you need up to 180 degrees. The Angled Tap Protector prevents your hose from becoming kinked and alleviates any stress on your fittings. This Tap Protector is UV-resistant and is also backed by a 12-month warranty, allowing you to purchase with confidence!
In need of a powerful cleaning accessory? The Hoselink Super Jet Washer is perfect for washing wheels, vehicle surfaces, pavers and any other spot that requires precise, powerful cleaning. Choose between two interchangeable nozzles: one provides a wide fan spray and the other a narrow, pin-pointing blast. You'll never have to worry about losing one of the nozzles, as the one that isn't in use can be safely screwed into the handle. The Super Jet Washer is perfect for those tricky to reach places, like the top of your caravan. The Super Jet Washer arrives pre-fitted with a Hoselink Accessory Connector, making it easier than ever to swap between your favourite watering accessories.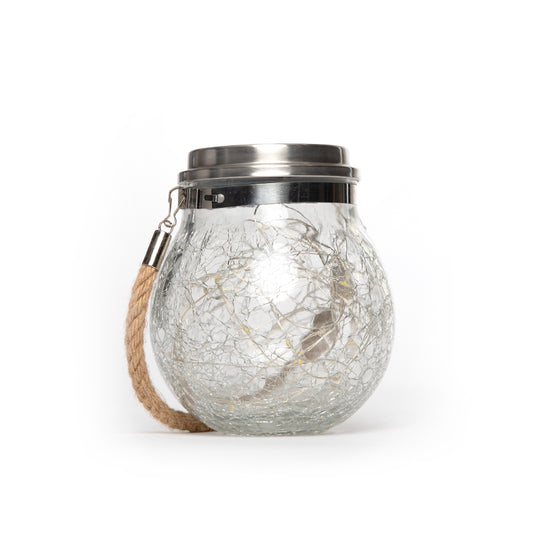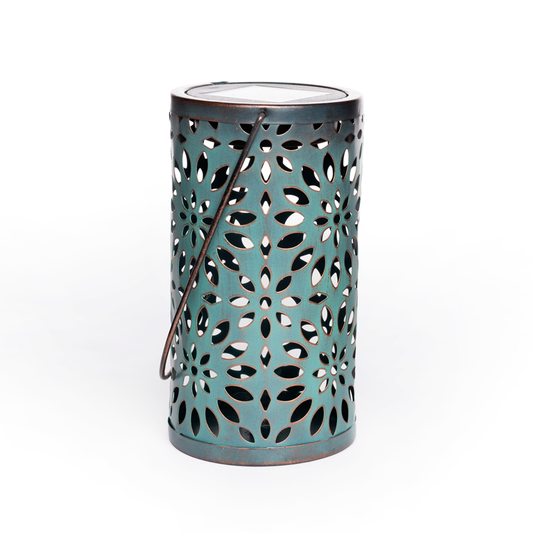 Hoselink Solar Lights are the best way to not only elevate and decorate your camping set up, but they are also excellent for safety, ensuring no more stumbles in the dark! All of Hoselink's Solar Lights are environmentally friendly and can be used in many different ways. You don't even need to screw them in thanks to our Outdoor Acrylic Double-sided Tape that allows you to place lights anywhere without causing lasting damage. Here are a few of our favourites:

The Crackle Glass Jar is one of the more recent additions to our Solar Light collection. Not only is it a decorative light, but it has an impressive 40 LEDs, making it just the right brightness to light up your outside space. It can be hung near a doorway or on an awning when camping, or simply place it on a table while enjoying dinner under the stars. The solar panel for this light is on the jar's lid for ease of charging. This one will definitely add ambience to your next evening at home or away!
This metal Decorative Solar Lantern is perfect for camping as it's virtually unbreakable. No glass to worry about and still with plenty of uses. When darkness falls, a warm white glow casts a stunning pattern across your lawn, table, deck or camping area. Hang from your awning, place on a table or use the included spike to secure it in soil.
If you're after some safety and visibility, one of the best options for lighting up your walkway or campervan steps at a campsite is our Solar Garden Path Lights. Available in a two pack with ground spikes included, these are perfect for staking into soil and lighting the way around your evening set up. They are motion activated and feature one subtle LED light to avoid disruption. The light will be on for around 20 seconds to prevent any battery loss. These lights are 100% water and weather proof, meaning no panic when it rains! You can also adjust the height of the spikes in the ground to suit your set up at home or when you're on your next adventure.
For brightness when you need it and three different light settings reaching 120 degrees, this sensor light is perfect for those trips away from home. Simply attach to your caravan or camping trailer using Hoselink's Outdoor Acrylic Double-Sided Tape. This light can detect movement from up to six metres away, making it easier than ever to find your way in the dark. It's also fully water and weather proof, making it the perfect camping gadget!
Make your camping set up a little more magical with Hoselink's Solar Fairy Lights! These are sure to become a family favourite and tonnes of fun for the young ones. The Fairy Lights are great for creating ambience and a decorative touch while also lighting up an area. Hang them on your camper, wrap around a nearby tree or create an eye-catching garland. The lights are available in warm or cool white hues and feature two light settings: solid or flashing. Simply push the button on the back of the solar panel to turn on and toggle between settings. These Fairy lights are weatherproof and water resistant and come in 16.5m in length. There's no reason not to love them!
After that perfect Pinterest-ready outdoor set up? Hoselink's Solar Festoon Lights come in warm or cool white and are perfect for at home or away. Eye-catching but still ambient, these lights have four different settings to create any mood you desire. Whether you're celebrating or simply enjoying a night out with nature, make it even more special by adding these to your outdoor setup. The Starter Set includes 25 bulbs on a string; however, if you're after more, extension sets are available to help you go all out! These lights look stunning when hung in a garland but can also be wrapped around a tree or pole for a beautiful display after dark. Charge the solar panel in the sun or via the micro-USB port on the back.
Never be in a bind again with Hoselink's Outdoor Acrylic Double-Sided Tape! This tape is perfect for all keen campers and caravan trip-lovers as well as renters or anyone after a semi-permanent solution. The tap can hold up to an impressive five kilos in weight and is suitable for a vast array of surfaces such as gyprock, tiles, acrylic, wood, metal, concrete or brick. This tape is waterproof when bonded to the surface and will withstand UV rays and humidity (Australian summer-proof!) To remove without damage to paint or other surfaces, heat with a heat-gun or hairdryer until hot to the touch. Carefully pull away the tape gently and smoothly. If any residue remains, soak and wipe with a warm cloth or gently scrape away. This tape is perfect for fixing your solar lights to almost any surface!
There you have it! Our must-haves for your next caravan or camping adventure! We hope we've inspired you to get out and enjoy some time in nature. If you'd like to view Hoselink's entire Caravan & Camping collection, click here.