Oscillating Sprinkler
Perfect for large rectangular areas
Recommended Extras
Hose Connector with Flow Control (12mm) (+$8.90)
Hose Connector with Flow Control (12mm)
Own it now, pay later
Product Video
See it in action! Watch a video featuring this product to learn more.
Hoselink's Oscillating Sprinkler is specially designed for watering large sections of gardens and lawns.
This premium sprinkler performs well even with low water pressure and is particularly good for use with a Retractable Hose Reel.
The Oscillating Sprinkler has a number of adjustment controls ideal for all of your watering needs. It has a rectangular spray coverage that can be adjusted to cover an area up to 15m x 12m.
Featuring water flow control and a number of different spray settings, you can easily customise the saturation level and spray type of the Oscillating Sprinkler to suit a variety of gardens. This flexibility allows you to effortlessly water a narrow lawn, against an edge, or only one side of your lawn.
With its metal construction, you can rely on the durable Oscillating Sprinkler to remain sturdy and not tip over. It also features a built-in cleaner and fine mesh filter to protect it from dirt and debris.
The Oscillating Sprinkler comes pre-fitted with a Hoselink Accessory Connector (12mm) for a quick and easy connection to your Hoselink fitted hose. Therefore if you do not have any existing Hoselink fittings then you will need to purchase a Hose End Connector to attach this sprinkler to your hose.
Please Note: this product is not recommended for use with bore water.
See more Sprinklers.
Product Specifications
| | |
| --- | --- |
| Model Name | Oscillating Sprinkler |
| Model Number | 5642 |
| Material | Zinc metal body with powder coating, impact ABS spray tube, brass |
| Colour | Green, black |
| Maximum Pressure | 120psi |
| Dimensions | 48cm |
| Spray Coverage Area | Up to 15m x 12m (dependant on water pressure) |
| UV Resistant | Yes |
| Assembly Required | No |
| Hose Fitting Size | 12mm |
| Individual Item | No |
| Warranty | 1 year |
What's Included
Oscillating Sprinkler (x1)
Hoselink Accessory Connector (x1)
Fitting Instructions
Q. I can't find the cleaning pin on my Oscillating Sprinkler.
A. The cleaning pin is black and can be found at the end of the sprinkler, opposite to where the water goes in.  Sometimes it can be quite tight to undo the first time.  If you cannot undo the pin at the end, an opened paper clip can be substituted to clean the holes.  Watch the product video for a demonstration for further information.

Q. My oscillating sprinkler is blocked, how do I clean it?
A. Use the cleaning pin to poke each of the fine holes.  Unscrew the cleaning pin at the end of the sprinkler and flush water through the sprinkler to clear any grit.  If your water supply is quite gritty, you may wish to try an In-line Water Filter to trap dirt at the tap.
Reviews
Customer Reviews
Filter Reviews:
hose
Hoselink
products
quality
delivery
friends
Sprinkler
area
coverage
lawn
13/11/2019
Michael J.
Australia
I recommend this product
Nice sprinkler with variable settings
It looks like a nice study product, certainly it has some weight to it. There are plastic components of course, so time will tell how well they last. It's great that you can adjust the the oscillation in both directions. The only downside is that while the product specifies the maximum range, the minimum range (width-wise) seems to be about 7 meters - shame it can't be narrower.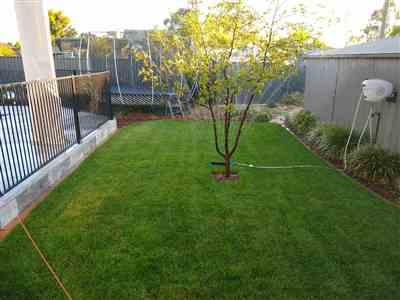 10/11/2019
Sherylee F.
Australia
I recommend this product
Oscillating Sprinkler
The Hoselink products are extremely good quality. We now have the fittings on all of our taps and highly recommend them.
10/11/2019
Wendy J.
Australia
I recommend this product
Oscillating sprinkler
Fantastic item. I purchased two... with the hose we had purchased earlier... a great item
09/11/2019
Nicola K.
Australia
I recommend this product
Fantastic product!!
We have had ongoing issues with our other sprinklers - they kept popping off and breaking. Since purchasing the Hoselink sprinkler we have never had an issue! Not one! It is easily attached to the hose and never pops off and covers an incredible distance! We are very impressed! We would recommend Hoselink to all our friends!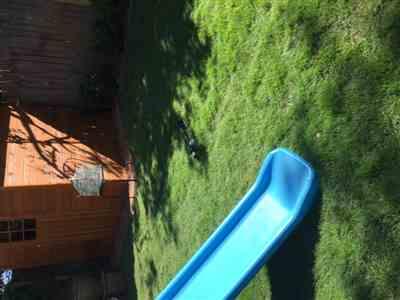 09/11/2019
Jaryd L.
Australia
I recommend this product
The Complete Sprinkler
The Oscillating Sprinkler is the Perfect Sprinkler for both small and large yards. You can customise the flow and Width of the Area you want watered with ease.
07/11/2019
Cheryl M.
Australia
I recommend this product
Oscillating Sprinkler
Husband loves this product as it covers a lot of area and easy to use and move around.
04/11/2019
Sharon B.
Australia
I recommend this product
Great sprinkler
Easy to connect and endless adjustment options to water awkward areas. Great product.
01/11/2019
Terry C.
Australia
I recommend this product
Oscillating sprinkler
I am very happy with it and impressed with how well built it is.
31/10/2019
Zeena V.
Australia
I recommend this product
Hoselink Oscillating Sprinkler
I have one little black button on the side that pops out when I adjust the stream by pushing it inwards to narrow how the spray is delivered. The rest of the functions work well. Not sure how to fix it. Does it need to be turned a little? the other push in buttons stay in place without any problems. They actual sprinkler spray and delivery work as I expected and provide good coverage.
31/10/2019
Paul A.
Australia
I recommend this product
Oscillating Sprinkler
Excellent product that has performed better than expectations. Love the water input control and the ability to cover the semi circle area of my plants.