Hose to Accessory Connector Set
A reliable, watertight connection that won't burst
Own it now, pay later
Product Video
See it in action! Watch a video featuring this product to learn more.
Never be frustrated again by your spray gun bursting off the end of your hose! Hoselink's Hose to Accessory Set securely connects your hose to your spray gun, nozzle, or sprinkler in a watertight seal.
The Hose to Accessory Set is made up of two individual Hoselink parts:
Hose End Connector
Accessory Connector
Thanks to the ergonomically designed bayonet style connection you simply line up the lugs on each fitting and 'point and twist' to join them together. It is an easy to use connection for any age, including for those with arthritis.
Many non-Hoselink watering accessories are also compatible with Hoselink's Accessory Connector. Simply unscrew the click-on connection on your current watering accessory and replace it with our Accessory Connector.
For fitting instructions click here
Purchase Hoselink Hose Fittings and join thousands of Australians enjoying a better watering experience. Our hose fittings are covered by a 3 year warranty and if you aren't satisfied with your purchase within 30 days we'll happily give you your money back.
See more Accessory & Connector Bundles.
What's Included
Accessory Connector
Securely connects your hose to your watering accessory (e.g. spray gun, nozzle or sprinkler) in a watertight seal that won't leak or burst off. Screws directly into the thread of your watering accessory.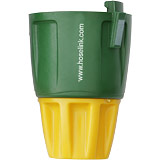 Hose End Connector
Clamps onto your standard size garden hose (12mm) in a secure connection guaranteed to never burst off.
Product Specifications
| | |
| --- | --- |
| Model Name | Hose to Accessory Set |
| Model Number | 2430 |
| Material | Connectors (nylon), Split ring (plastic), O-Ring (rubber) |
| Colour | Green, yellow |
| Fitting Size | 12mm |
| Maximum Pressure | 550psi |
| UV Resistant | Yes |
| Assembly Required | Yes |
| Warranty | 3 years |
What's Included
Hose End Connector (x1)
White Split Ring (x1)
Spare O-Ring (x1)
Accessory Connector (x1)
Fitting Instructions
Latest Hoselink Catalogue
Reviews
Customer Reviews
Filter Reviews:
connectors
Hoselink
products
garden
taps
quality
service
items
idea
hoses
01/11/2019
Trevor S.
Australia
I recommend this product
Great No Leaks
Very Good but you must be careful how you place it on the grass or pathways as it can be fragile,otherwise a very good idea
20/10/2019
Anne T.
Australia
I recommend this product
Connectors
As usual the service and quality of product is second to none. I'm now happy watering the garden in a very dry environment at the moment
05/10/2019
Anthony M.
Australia
I recommend this product
Hoselink Connectors
These are excellent products. We do a lot of caravanning and having to hook up the hose to lots of different taps with varying pressures as well as joining hoses when the tap is too far away for one hose means that reliable connectors are essential. It is a common sight in caravan parks to seen taps and hoses leaking but not when they are connected with these Hoselink products. So.to all grey nomads and other caravanners I recommend Hoselink..
02/10/2019
Malcolm C.
Australia
I recommend this product
excellent service on replacement unit.
Had an issue with initial product but Hoselink replaced quickly. excellent service ,thank you
28/09/2019
Ruthie B.
Australia
I recommend this product
A fabulous hose system
My two new retractable hoses are fabulous. Easy to install They sit proudly on the wall looking great in their attractive Covers. I am extremely happy
18/09/2019
Julie T.
Australia
I recommend this product
Excellent product, no more bursting hoses. Easy to order online and kept informed of my orders progress.
Very impressed, will purchase more items as required.
08/09/2019
David M.
Australia
I recommend this product
More Hoselink
Excellent products that I use throughout my garden.
30/07/2019
Lyn H.
Australia
I recommend this product
Hose connectors
This product is without a doubt the only one to buy, I have wasted so much money on other products, it would run into a few hundred dollars over the years, as we have a boat as well and have bought so many fittings as they leak after a while. The water filters would leak, they were a real pain to use, thank you for a great product, and I will be back for more. Lyn
18/07/2019
david e.
Australia
I recommend this product
Leaking accessory connector set
I needed a replacemnet because this connector leaked eevn when I changed the washers. I had the same problem with another connector and just bought a new one. This time hoselink replaced it. I did ask is this usuual as I thought the conectors were suppose to last forever but they don't from experience. Other connectors are good. I enjoy using hoselink.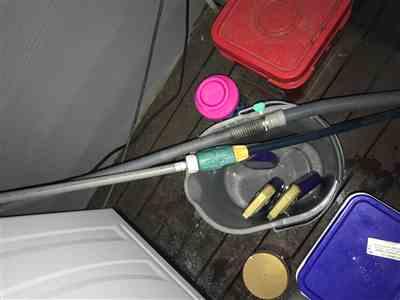 Accessory Connector Set
Have had these before and was extremely satisfied so needing to set up a mobile filter for the caravan thought these would be just the shot and they were. Thankyou very much for them and the prompt service