From our Solar Garden Fairy Party Lights to the multifunctional 8-Pattern Spray Wand, Hoselink has the gadget enthusiast in your family covered this Christmas. We have a broad range of gift ideas to keep gardeners jumping for joy, so take a look at our latest gadget guide to help narrow down the search.

Whether it be for Christmas or a party, Hoselink's new range of Solar Garden Fairy Party Lights is sure to bring the festivities to any outdoor space. Available in two colour options: warm white and cool white, the stunning solar lights are strung along a 12-metre weather-resistant wire chord. The 100 LED bulbs are guaranteed to shine brightly after the rechargeable Lithium-ion battery is topped up with juice from the sun. Garden gadget fans will love stringing these lights around deck posts, across balconies and through bushes and trees. They are extremely lightweight and easy to manoeuvre, however, if you do want to secure them in place, we suggest small staple tacks or nails once you are confident in the placement of the Garden Fairy Party Lights. Your gadget fan will love the two light settings which can be adjusted on the solar panel. Enjoy flashing or solid light. Hoselink's Solar Garden Fairy Party Lights not only brighten up the exterior areas of your home, but they have the benefit of reducing your electricity bill and CO2 emissions too. It's the gift that keeps on giving!
Is your gadget fan pedantic about their plants? Well, we have the answer for you. Hoselink's Eight-Pattern Spray Wand is perfect for all those hard to reach spots in your garden bed, in hanging pots and across ledges and other tricky corners and areas of your garden. The multi-function sprayer has eight patterns to suit your plants and watering preference which includes full stream, shower, center, cone, soft stream, mist, vertical and flat stream. The Eight-Pattern Spray Wand comes with a 12mm Hoselink Accessory Connector to quickly connect to your Hoselink hose. Your gadget fan will love the grip rubber handle complete with a long thin wand for a full all-rounded watering experience. The Eight-Pattern Spray Wand has a 270-degree pivot head and is 100% UV resistant, so you can be confident that watering rain, hail or shine will not tarnish the wand. The Eight-Pattern Spray Wand has been designed for easy watering with an in-built twist mechanism on the top of the handle to turn the water stream on and off with no hassles.
Hoselink offers two complete misting kits to keep your outdoor space cool over the summer months. All kits are fully customizable which will keep your gadget-happy garden busy for hours. The misting kits are perfect to distribute a fine spray over your plants and outdoor area for constant hydration and a cooling effect. Hoselink has designed fully adjustable misting heads so you can turn and swivel the stream of spray in any direction you need simply by twisting the head. Each kit comes with PVC tube and adjustable misting heads as well as a 12mm Hoselink Accessory Connector to work with your Hoselink hose. If you're looking for a gift that goes above and beyond, why not look at the Total Misting Package which also includes a misting timer, so your gadget fan can specialise the degree to which mist will expel across your outdoor area. From one minute to 24 hours, the misting timer is perfect to reduce water usage and maintain hydration levels for your plants and outdoor area. The misting kits are very versatile in that they can be attached to walls, beams and the underside of roofing easily secured with snap clips and nails which are all-inclusive in the misting kits.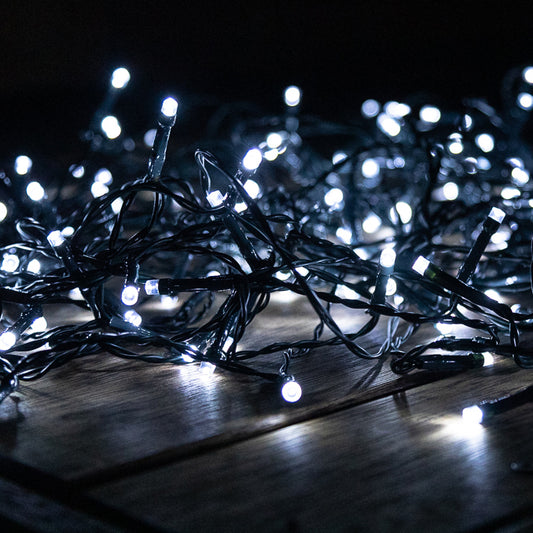 This is the perfect gift for all those gadget fans with fiddly fingers looking to adjust the pressure on their garden hoses. The Brass High-Pressure Jet Nozzle is a powerful sprayer that provides extra pressure to the flow of your hose. Whether it is to water the plants, wash down the car or hose down walls, the Brass-High Pressure Jet Nozzle has a far-reaching output that sprays at a distance up to eight meters. The sprayer comes with a 12 mm Hoselink Accessory Connector for quick and easy connection to your Hoselink fitted hose. The brass nozzle head simply needs to be twisted in order to change the spray from jet to strong mist and a full rotation will turn the water flow off. The Brass High-Pressure Jet Nozzle will make those longer more tough watering and cleaning tasks a breeze.
Hoselink's Auto-fill Pet Water Bowl will have every gadget fan pet owner ecstatic. No need to worry about running home to fill up the pet's water bowl after a long summer day with the Auto-fill Pet Water Bowl. Specifically designed for both outdoor and indoor use, the pet bowl can be connected to your garden tap for constant water supply or a regular pet bottle full of water can be attached instead of connecting a hose for indoor use. What makes Hoselink's Auto-fill Pet Water Bowl so unique is the float mechanism hidden away from your pet at the back of the bowl. The float mechanism measures the level of water and once depleting the float rises to allow for more water to flow into the bowl. No need to worry about the water bowl tipping over as the Auto-fill Pet Water Bowl has a rubber grip base sturdy enough not to move however is using the pet bowl for larger stronger dogs why not secure the pet bowl to the ground with 2 tent pegs to ensure the bowl remains secure and in place closest to the hose. If you are buying for a gadget fan you can not go past this gift that owner and pet will surely love.
The most famous gift of all to give this Christmas is the Hoselink Retractable Hose Reel. The award-winning innovative Hoselink Retractable Hose Reel is available in four lengths- 15 meters, 20 meters, 25 meters and 30 meters. The 25-meter hose reel also has the option for Hi-Flow. The Hi-Flow system is designed to improve the flow rate of homes with medium to low water pressure which is common in suburban city areas. Make your gadget fans gardening dreams come true with Hoselink's advanced stop-anywhere system. The Retractable Hose Reel can be easily mounted on a house wall or post with the all included wall bracket and screw set. The Retractable Hose Reel head unit has two handles for easy portability with the overall weight being around 13kgs. The Retractable Hose Reel comes complete with the seven-function spray gun, two-meter leader hose, and connector and Hoselink's famous no-burst hose fittings. The Retractable Hose Reel will not disappoint with easy pull action, so you can run around the garden and once done pull back on the hose and watch it rewind into the head unit. Your gadget lover will not have to worry about kinks and tangled hoses again, the neat and tidy hose storage solution will complement the look of your home with its attractive design and neutral colour scheme. For more information and a step by step guide to selecting the right Retractable Hose Reel for your gadget fan please click here
If you are looking to splurge a little more on your garden gadget fan why not protect your hose reel with a Hose Reel Cover. Designed to cover the entire head unit of the Hose Reel, the Hose Reel Cover is easily fitted snugly and secured via zipper and Velcro. Every Hose Reel Cover has been specifically designed to fit each size of hose reel and is made from UV protected fabric to shield the head unit from over sun exposure as well as insects and other animals which may find shelter in the hose reel head unit. Available in the Classic Hoselink design, Florida Palms and Birds of Paradise these Hose Reel Covers will add a little edge and class to your garden to prolong the exterior life of your head unit.