2-Way Brass Tap Adapter
Turn one tap into two!
Own it now, pay later
Product Video
See it in action! Watch a video featuring this product to learn more.
Convert 1 tap into 2 with Hoselink's 2-Way Brass Tap Adapter!
Manufactured from brass, you can rely on the durable 2-Way Brass Tap Adapter for years to come.  Simply screw it onto your tap thread and use the on/off lever on each outlet to start and stop the water flow.
For the best results, use the 2-Way Brass Tap Adapter with Hoselink hose fittings (sold separately).  We recommend purchasing a Hoselink Tap Connector for each outlet so you can leave them attached for a quick and easy connection to your hose.
This product is not suitable for use in very cold, frosty areas.
See more Tap Adapters.
Product Specifications
| | |
| --- | --- |
| Model Name | 2-Way Brass Tap Adapter |
| Model Number | 5742 |
| Tap Thread Fitting Size | 25mm (1") and 20mm (¾") with included reducer |
| Outlets | 2x 1" BSP thread outlets |
| Material | Brass (adapter), plastic (levers) |
| Colour | Gold, black |
| UV Resistant | Yes |
| Corrosion Resistant | Yes |
| Assembly Required | No |
| Individual Item | Yes |
| Warranty | 1 year |
What's Included
2-Way Brass Tap Adapter (x1)
Latest Hoselink Catalogue
Reviews
Customer Reviews
18/11/2019
Bob W.
Australia
2way brass adapter
Very easy to fit and sealed well. Opens and closes smoothly.
17/11/2019
gary s.
Australia
2 way Brass Tap Adaptor
not good.Does not fully close off on 2 way
10/11/2019
Terry T.
Australia
2 way brass tap adapter
faultless smooth transaction.
03/11/2019
Gary V.
Australia
Really useful accessory
Great addition to my Hoselink hose reel. It allows me to add an extra hose to clean out my fish pond. Water can be turned on and off on both sides for maximum flexibility.
03/11/2019
Dr G.
Australia
2-Way Brass Tap Adapter
Initially disappointing as I could not close the black plugs and water leaked everywhere (after I thought I had turned it off). But after an email to the company I was informed to use plyers as the black plugs are stiff initially. After doing this they now work fine. I was impressed with the quick response and feedback from staff and I asked if such information could be placed on the website and/or in the package itself when shipped.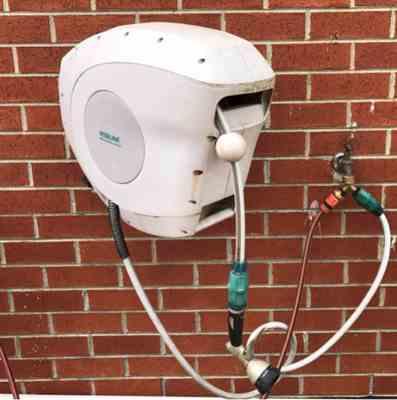 03/11/2019
Jennifer c.
Australia
2-Way Brass Tap Adapter
The first one was faulty but it was no trouble for the Hoselink Co to replace it and the new one works perfectly. I am very pleased.
02/11/2019
Anne D.
Australia
Great accessory!!
Great accessory, easy to use. Turned my single tap into 2 instantly
31/10/2019
Margaret E.
Australia
Double delight!!
I just love this adaptor, it's so easy to use. I have my hose reel hose on one and a drip hose on the other. I used to have to use pliers to move the old adaptor so didn't use the drip hose as much, but now my herbs and veggies are motoring along with so much growth I'm having to make herb butter at the rate of knots to keep up !!!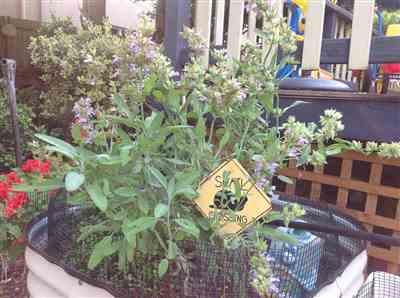 19/09/2019
Carolyn D.
Australia
04/09/2019
Anonymous
Australia
Brass is all class
quality build, early days to see if the plastic on/off mech works over time.