If you (like a lot of people), caught the gardening and indoor plant bug during the pandemic, then this blog is for you! Indoor gardening has so many benefits, and Hoselink's new indoor gardening product range is here to make it even easier and even more therapeutic.
The benefits of indoor plants
Gardening has so many benefits, not only for our enjoyment but also for the aesthetics and relaxation it can provide. These days it doesn't matter if you don't have a dedicated outdoor space as there are so many varieties of pots and planting containers in different shapes, sizes and colours. This also goes for plants. There really is something for everybody and plants can make great gifts too. Indoor plants are usually relatively low maintenance and only require occasional trims, water and care.
Gardening can be enjoyed by any age and ability. It is an ideal activity for passing the time, assisting in relieving stress and, of course, as a hobby for enjoyment and education. Indoor plants can also act as natural air purifiers, assisting with the removal of toxic chemicals and pollution in the air. Research also shows that patients recovering from illness had a faster recovery when plants were in the room (via ABC), and there's no denying they can lift spirits too.
What plants do for our mental health
According to Healthline, there are several science-based benefits of indoor plants, which is great news if your plant obsession is growing! For example, plants have been proven to make us feel more grounded, soothed and comfortable in our space. Plants have also been known to assist people with psychological conditions like depression and anxiety. Furthermore, a study conducted in 1996 found that people who had a plant in their workspace were 12% more productive than those who didn't!
Hoselink's new Indoor Plant Mister is a must-have for indoor gardening. One of the biggest pet peeves of indoor plants is the dust that frequently builds up. With our Indoor Plant Mister, you can give your plants or terrariums a quick spray to help keep them free from dust and top them up with a bit of hydration and humidity. The Indoor Plant Mister has been ergonomically designed to sit comfortably in your hand with your thumb on the push button to eject a fine mist. Plant misters are especially useful in dryer climates, eliminating the risk of your plant drying out. Indoor plant misters will also assist in reducing the risk of over-watering, a common issue plant parents stumble across.
Unsure if your plants need misting? Check the leaves; if they are looking brown or dry on the tips, a misting will help revive them and keep them looking their best. Soil is another thing to keep your eye on as this is one of if not the biggest indicators of your plant's hydration levels. Be mindful of your plant's care requirements before you start misting, as some plants may or may not respond well to it. Tropical, humidity-loving plants tend to benefit the most from misting as the spritz of water on their leaves helps replicate their natural growing environment.
One of the best things about Hoselink's Indoor Plant Mister is the design and gorgeous green colour. It has been constructed with stainless steel to last for years to come. It blends in well with your plants and makes for a nice decorative piece in your home. This will hopefully make you more inclined to use it and not feel as though you have to hide it when guests come over!
If you're after a watering solution for your indoor plants that isn't a water bottle or one of your Tupperware containers, then here is your solution! Compact enough for indoor use but still big enough in capacity (1 Litre) for balcony or courtyard plants. The long stem allows you to reach past the longer leaves and foliage, allowing the plant to be hydrated directly in the soil. It's also handy for hanging plants. The watering can has also been designed with a rounded handle for an easy grip and even distribution of weight. This watering can is the definition of small but mighty, perfect for any indoor plant lover!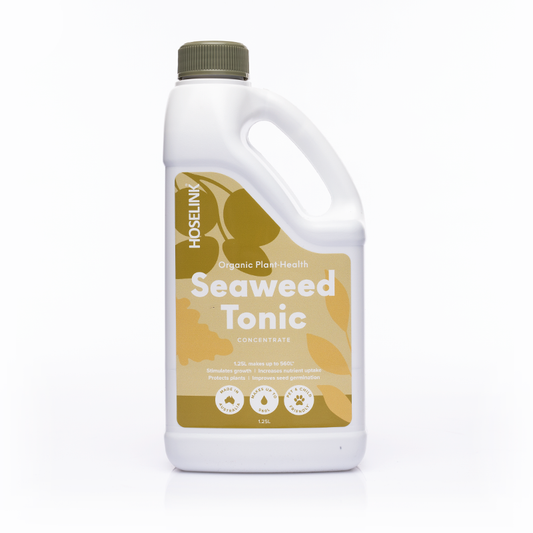 Hydrating your indoor plants
If you are struggling to help your plants hold their moisture or are planning to go away on holiday, Hoselink's Soil Wetter will be the perfect solution. Like the rest of the Hoselink Fertiliser Range, this product is made in Australia and is organic. The Soil Wetter aims to cut watering by 50%, which is great news if you aren't the biggest fan of watering. It will also help to preserve the soil's nutrients by keeping it hydrated for longer. Use it on both your indoor and outdoor plants in the Hoselink Fertiliser Spray Mixer or in the Hoselink Indoor Watering Can. Please see our website for details on how to dilute this product correctly.
Indoor plant inspiration
Looking to add some indoor plants to your space but unsure of where to start? Look no further, we have some advice to offer for beginners and anyone looking to try some DIY projects at home!
Start with beginner-friendly plants
Indoor plants can still require a bit of effort, so when you are first starting out it's a good idea to choose resilient plants, so you don't have to worry too much if you are new to gardening. Some of the hardier options include peace lilies, spider plants and succulent varieties. If you are unsure what will work well in your space, research online or consult your local plant nursery, they will be able to tell you what will suit you best and if there is anything to be wary of in terms of the environment they require and their needs.
Up-cycle your vases and pots
Instead of heading out to purchase pots from your local nursery or hardware store, have a look in your local charity or thrift shop. Not only are you more likely to find something unique or one of a kind, but it will also save you a few dollars. These can then be painted using the trash-to-terracotta hack to make them look ceramic and high end. You can then choose a colour scheme that suits your home. This is a great way to relax and enjoy a therapeutic activity in your spare time.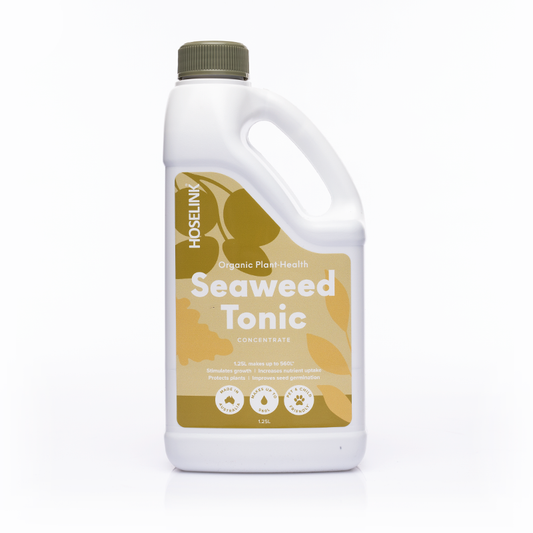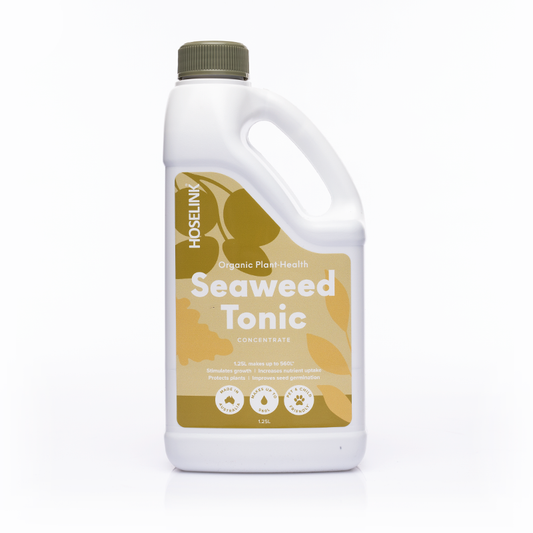 If you don't fancy yourself much of a DIY person, not to worry, Hoselink's Indoor Plant Pouches are here to save the day. Available in three different earthy, modern colours and three different sizes, you can ensure that all your indoor plants are colour coordinated and aesthetically pleasing! These are perfect for covering up any pots you don't like the look of or simply to coordinate with your decor.
Propagate
Did you know that many indoor plants can be started from a cutting? Simply cut a healthy piece off an existing plant below a leaf joint, pop it in a jar or small vase filled with water (ensure the cutting isn't fully submerged) and keep it topped up until it has developed a root base. Before you know it, the plant will be ready to be transplanted into its own pot! To read more about propagating, check out this blog by gardening guru Sustainable Holly here. Propagating plants is a great way to share your plants with others easily and thoughtfully!
There you have it, our indoor plant must-haves and tips! Next time you're lost for a weekend project, try this one out and enjoy all the benefits.