Mother's Day (14th of May 2023) is just around the corner and there's no time to waste in choosing the perfect present to make Mum feel extra special. Here at Hoselink we're a family-run company and have a fantastic range of products and gardening gifts your mum is bound to love as much as we do. From our solar light range to transform any outdoor space into a magical oasis, to our best-selling retractable hose reel designed to revolutionise the way you water, we have something for every mum.
Our brilliant Retractable Hose Reels are designed with you in mind, and if you really want to spoil your mum this Mother's Day then look no further. We know you're fed up with leaking fittings and unsightly hoses that kink, so we've created a system you can truly rely on. Hoselink's Retractable Hose Reel is a wall-mounted hose storage unit with a high quality, kink-resistant hose inside, available to purchase in 20m, 25m or 30m lengths to suit any size yard. The reel comes complete with a specially designed 'stop-anywhere' locking mechanism that secures the hose at any length. Once you've finished watering, the clever automatic rewind system allows you to coil the hose back inside the reel with very little effort – it's as easy as that! Offered as a complete package to get you started, the retractable reels come with a spring-loaded hose pre-fitted with a full set of Hoselink no-burst connectors, a Premium 7-Function Spray Gun, 2m leader hose and wall bracket for mounting. Now available in our best selling charcoal! Our fittings have also had a makeover, check them out here.
Give Mum a gift that shines just as brightly as she does! Our on-trend Warm White Solar Party Bulb String Lights are the perfect accompaniment to any outdoor space. Mum can enjoy her garden way into the night with 8 to 12 hours of lighting time. Simply ensure the solar panel is in direct sunlight during the day and hang the string of lights wherever Mum's heart sees fit - no electrician needed! This is a gift that keeps on giving with no added cost to your power bill or impact to your carbon footprint. Make every night a celebration in Mum's garden with four lighting modes. The solar lights can be set on constant light, a slow flash, quick flash or pulsating mood light by pressing the 'mode' button. These high-quality lights feature white glass bulbs for maximum effect and run off a parallel circuit, meaning that if a globe so happens to be blown the remainder will still illuminate. And if this does so happen, each Warm White Solar Party Bulb String Light set comes with a spare bulb for handy fixes. There is no need to worry abut consecutive days of rain or cloud because you can charge the solar panel separately using the micro USB port on the back of the solar panel. You'll be able to tell when the lights are fully charged by the green light indicator on the panel. The beauty of the Warm White Solar Party Bulb String Lights is that the eight-metre string length can be extended with our extension pack, giving you another eight metres to decorate your patio, deck, barbecue area, balcony or outdoor entertainment area with in brilliant solar light style.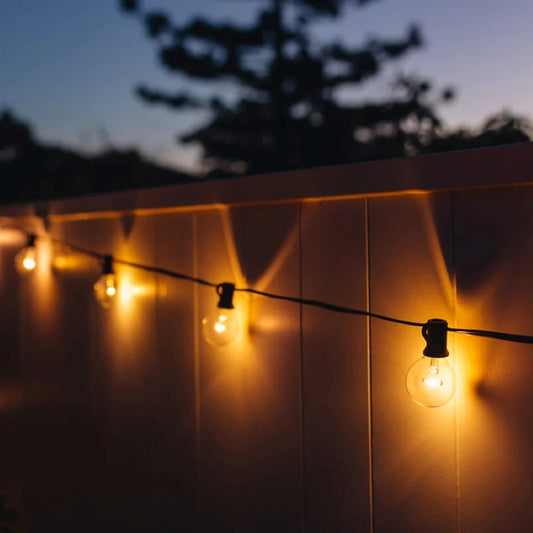 Help your Mum take care of her precious hanging baskets, potted plants or delicate blooms with Hoselink's handy shower wands. Available in regular (49cm) or Long-Reach (70cm) – designed to water those tough-to-reach spots, the wands boast a soft spray that is gentle on fragile flowers whilst effectively saturating the soil. Lightweight and comfortable to use, the on/off flow lever offers total control over the strength of the spray; operated with a simple push of the thumb. The durable aluminium material is highly resistant to corrosion whilst the showerhead can be easily removed for periodic cleaning, ensuring a long and happy life for your shower wand.
Mum will never forget about watering the garden again with the Hoselink Automatic Tap Timer with Rain Sensor. This long awaited new tap timer is here! This is the perfect accessory to Mum's irrigation system or sprinklers with a built-in rain sensor, meaning that if it rains, your tap timer won't set off your sprinklers! The perfect water saving solution. The Hoselink Automatic Tap Timer with Rain Sensor has a large LED display screen that will turn off when not in use to prolong the battery life. The tap timer also has 3 different watering schedules for for specific days, making it perfect for all of Mum's watering needs. The Hoselink Automatic Tap Timer with Rain Sensor will help Mum set watering sessions to run for any time between 1 second to 300 minutes of watering time. Simply insert 2 x AA batteries and you are ready to go. The Hoselink Automatic Tap Timers comes with both a ¾-inch and 1-inch tap thread to fit any standard Australian garden tap, so no added accessories or connectors needed. Mum will love having more time in the garden to spend pruning, weeding, planting or simply relaxing in her outdoor oasis.
Hoselink's brightly coloured secateurs are both fun and functional, sure to brighten up your mum's gardening tool box this Mother's Day. Available in sage green, or, a limited edition peach colour. These heavy-duty secateurs make light work of trimming branches or pruning woody stems with their non-slip cushion grip handles, high-quality Japanese steel blades, and comfortable ergonomic design that will alleviate the strain on your hands that other pruners can cause.
Take the effort out of pruning with Hoselink's brilliant Ratchet Pruners. This handy tool has been cleverly designed to give extra power when cutting and reduce hand fatigue – ideal for arthritis sufferers. Featuring a wide anvil cutting groove, high carbon Japanese steel blade, single hand locking system and useful built-in lubricant well, these pruners turn tough gardening jobs into an easy activity.
Give Mum the perfect tote bag to carry all of her gardening tools! In a fresh new colour, this bag is sure to be a staple if your Mum loves to garden. It features multiple pockets with elastic to hold tools of all shapes and sizes and makes life easy when she's having a day out in the garden, saving you multiple trips to the shed!
These pocket sized beauties are perfect for quickly cutting small stems. Mum will love these for their comfortable handle and ergonomic design making them perfect for anyone, right handed or left handed.
This might not be the first thing you think to buy for Mother's Day but the Extendable Rake is the perfect present for a mum who has it all – and at that price, it's a steal! No ordinary rake, the smart design means your mum can save space in the shed and make light work of raking up autumn leaves. The rake can be easily compacted down to just 83cm long x 21cm wide for storage, and extended to 1.6m long and 56cm wide at the tines when ready to use. Ideal for clearing up leaf matter, mown grass and garden clippings.
When all else fails, or you want to give Mum the freedom of choice, look no further than a Hoselink Gift Card. Choose from amounts starting from $25.00 all the way to $500.00! There's a price range for everyone. Our gift cards don't have to be used all in one go either; the receiver can make as many partial payments as they like, making it even more flexible. 
There you have it! Our top 10 gardening gifts for Mum. We hope you've found some inspiration for Mother's Day.