10 Ways to Decorate with Fairy Lights
Do you want to bring a little bit of magic into your garden? With summer in full swing, you will be spending more time in your garden, so here is your chance to make it a magical experience. Fairy lights have become more popular in recent years for both indoor use and outdoor use. Fairy lights are the most popular lights to use because they give off a natural look that imitates fireflies! With Hoselink's latest LED solar garden lighting range, the options are endless to decorate your outdoor space with glimmer and shine.
Here are 10 simple ways to bring the magic to life!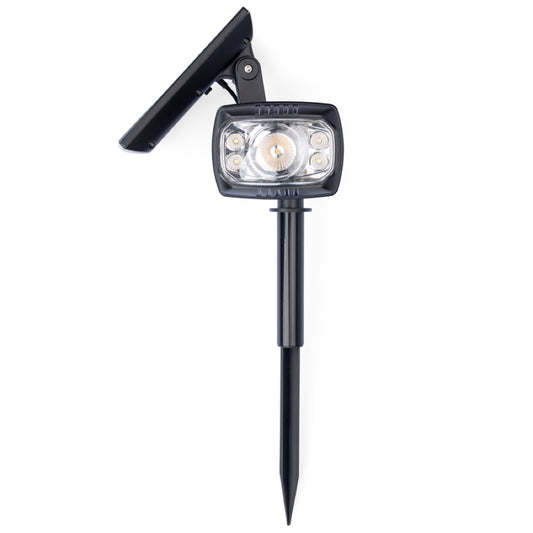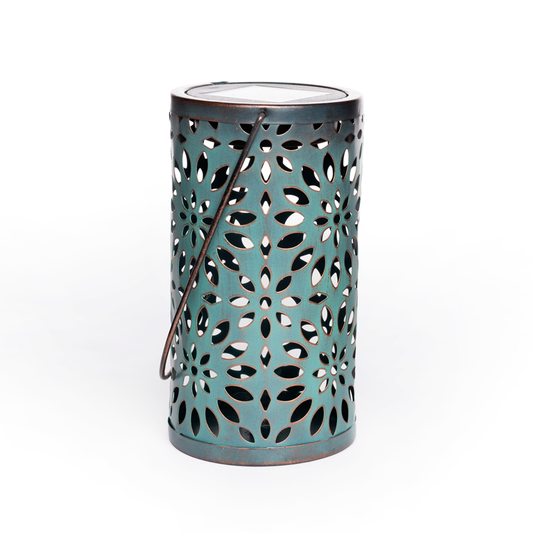 1. Wrap a Tree with Fairy Lights
This is a quick and easy way to bring a little ambiance into your garden and it's flexible because you do not have to fill the whole tree with lights. Instead, you can pick 2-4 trees and wrap the lights up to the same height across all of them, creating a tidy and stylish finish. Hoselink's Warm White Solar Garden Fairy Lights are the perfect choice for draping across and through trees due its 12-meter stringing length. The yellow-ish globes bring a festive summery vibe to any outdoor space.
2. Bush Lights
Take a couple meters of fairy lights and lay or intertwine them throughout a bush in your garden. This might be an easier way to accomplish a magical feeling if you don't have as much time for decorating. There is no particular way to place the fairy lights so, therefore, you can be as creative as you like. Why not try intertwining Hoselink's Cool White Solar Garden Fairy Party Lights for a calm mesmerizing twinkle. These solar lights really do capture the garden fairy vibes with two settings available- solid or flashing.
3. Fairy Light Curtain or Waterfall
An effortless approach to adding fairy lights to your garden is by stringing the lights in a waterfall fashion or simply buy an already made fairy light curtain. This is a creative way to add mood lighting and a cordoned off separate space that can be enjoyed after dark. You can hang them from a tree or from a pre-existing fixture you may have outdoors such as an arbour or patio. Alternatively, use globe lanterns or Hoselink's Solar Garden Fairy Party Lights and run them horizontally across your wall. Create a waterfall of lights! This is a bit more challenging as you will need to find a big tree in your garden, a tall ladder, a second person to help you hang the lights and a socket extension to plug in the lights. This is a bigger project and would require battery-driven lights or lights that can be plugged in. It depends on how high and how much you plan on hanging up. The higher up you go the longer the chord of lights will need to be. It may be a bit more of a logistical challenge, but the results will be worth it!
4. Fairy Light Ceiling
Making a ceiling of fairy lights or globe lanterns is slightly more challenging but if you are up for it, the results can be magnificent! You can buy battery generated lights for an easier option otherwise, you will need to check if you have sockets and extensions for your plug-in lights. Perhaps for the first attempt, you can start off small by running one line of globe lanterns across a fixture near your outdoor table. If you are looking to go to that next level, you can create several lines of lights running back and forth across the top of your patio. Setting this up would depend on the length of the globe lantern ropes and the size of the area you are looking to create the light ceiling.
5. A Touch of Magic
Creating a magical experience does not mean that you need to go overboard with the fairy lights, going minimalistic is also a great alternative. Choose an area in your garden or patio where it would be easy to hang one to two lines of globe lanterns or fairy lights.
6. Fairy Light Garden Globes
If you are tight on garden space, why not consider lighting a path that will twinkle at dusk. Hoselink's Decorative 3-in-1 Solar Garden Globes provide a pool of soft light that can be installed through the all-inclusive ground spike. They work perfectly along driveways and around ponds and really encapsulates the ambiance of an inviting outdoor space that can be enjoyed from the mornings into the evenings.
7. Light Up Small Plants and Trees
If you have smaller pot plants or small trees this might be your quick fix! As these plants would be more accessible you can go ahead and cover them from top to bottom if you feel like it! It would be best to use battery-operated fairy lights for smaller plants.
8. Fairy Light Lanterns and the Fairy Light Flower Jar
This option requires minimal work. Grab a vase, mason jar, or any container you have around the house that allows light to shine through. Fill the jar with a short string of battery-operated fairy lights or seed fairy lights which are a bit more delicate. With these containers, you can hang them, put them on your outdoor table, or you can place them around your garden. This would be a great option for a balcony, small patio, or garden. Here is a way to take the fairy light lantern one step further! Follow the same steps to create a fairy light lantern jar but this time, add some flowers! You can use artificial or real flowers depending on how often you want to replace the flowers. You can use flowers with stems or simply cut the stems to a shorter length that allows you to tie them up with an elastic band. Wrap the brown string around the stems and tie it off with a knot. Then place the flowers into the jar. For finishing touches, you can tie a bow with the brown string around the jar. To hang the jar you will need to tie the rope around the top of the jar where it creases and then tie one long piece that you will attach to each side of the jar to ensure it can hang off a hook. You can install any type of hook you want to a wall in your garden or you can attach a hook to a small piece of wood or material of your choice. You can really get creative with the flower jar and make it your own!
9. Light Up Your Wall
Do you have a brick wall or a wall on a patio which is lacking some sparkle in the later hours of the night? Discover the ultimate mood lighting with a pretty patterned effect with Hoselink's Decorative Round Solar Wall Lights. The round solar design has built-in intelligent light sensor technology so that as soon as night approaches the lights illuminate automatically- no brain power needed. The round lights are perfect for a subtle soft glow.
10. Enchanted Forest: The Ultimate Challenge
This is the ultimate challenge covering your whole tree in fairy lights! It looks so incredible, but it would be a team effort and require a logistical master! Perhaps it could be a great project work on in the lead up to Christmas!
Happy Creating!