Why choose solar lights?
Solar Lights are an excellent alternative to regular lighting. Not only do they often cost significantly less to purchase, but they have no installation or running costs and are easy to maintain. Simply leave them in the sun to charge for a few hours, and you are good to go! Did you know that solar lights collect more energy than batteries? Even with those few hours of sun, solar lights can stay on much longer at night than any battery-powered light. Solar Lights are great for both homeowners and renters alike! Simply use our Acrylic Double-sided Solar Light Tape for a temporary fixture solution that won't damage your walls. Better yet, all Hoselink Solar Lights are backed by a 12-month warranty.
Why they are a winter staple?
Just because it gets a bit chillier in the winter, it doesn't mean that you shouldn't use your backyard, balcony, or outdoor space just as much as you do in summer. Worried about the rain? Hoselink Solar Lights are 100% waterproof! Meaning any rain or bad weather won't impact the performance of your lights. Since most of the plant life in your garden is dormant, winter is the perfect time to start a creative project using Solar Lights. Prune with ease using Hoselink's Secateurs, Loppers or 2-in-1 Hedge Shears to groom your garden to perfection and prepare it for a Solar Light makeover.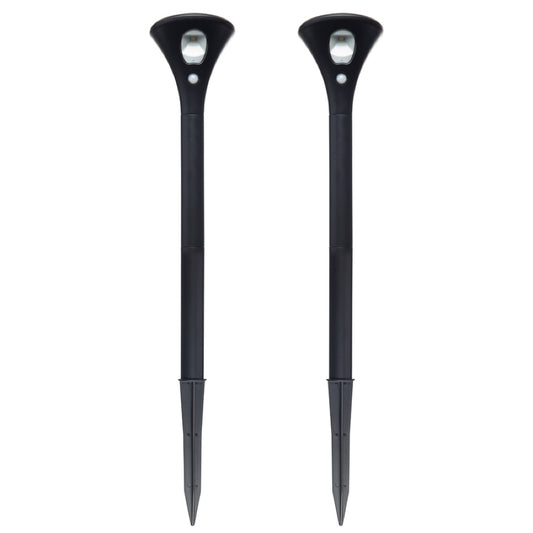 These are some of the most straightforward solar lights to work with. They are great for creating a magical mood in your garden, balcony or courtyard. Hang them between trees, around your hedges, or across an awning to have your garden twinkling like the stars. The whole family is sure to love these lights! You can hang them up above a fire pit, too and roast some marshmallows as you enjoy some quality time together.
These solar lights are great as they can be used in two different ways and give two completely different yet unique eye-catching effects. The first method is to use twine or string and hang the globes as pendant lights from a sunny tree branch or pergola. The second method is to use the included detachable spike and line a pathway or garden bed. This is sure to make a real statement in the garden!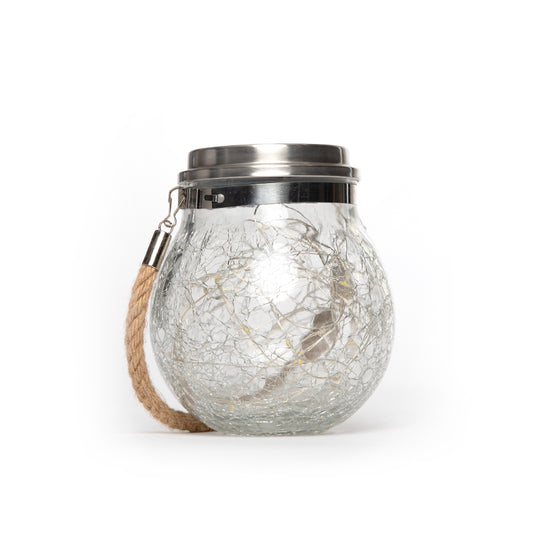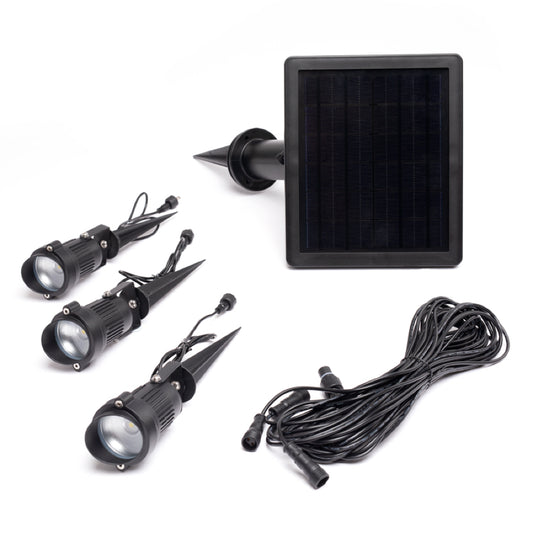 These Solar Lights are showstoppers that, once illuminated, will emit a stunning pattern, creating an eye-catching feature in your garden. As with all our solar lights, these decorative lights feature a clever built-in sensor that automatically switches the lights on at night and off at dawn. These lights add a unique effect to any wall or fence that may be missing a bit of décor. Placing these solar lights in a line will create a beautiful display with just the right amount of brightness not to be overpowering.
These lights are the perfect go-to for entertaining areas or hanging in a sunny tree. Like our Solar Festoon Lights, they look good pretty much anywhere! Hang them above your BBQ, wrap around a pergola or decorate an entertaining area for a gorgeous ambience. These party bulbs are available in both warm or cool white colours and, as the name suggests, they're sure to bring the party mood! The best part about these lights is that they can be moved and re-located with ease, as can the solar panel. As long as the panel gets 6-8 hours of sunlight per day, you can hang the lights wherever you will most enjoy them; whether in a tree or above your pot plants, for an enchanted garden look.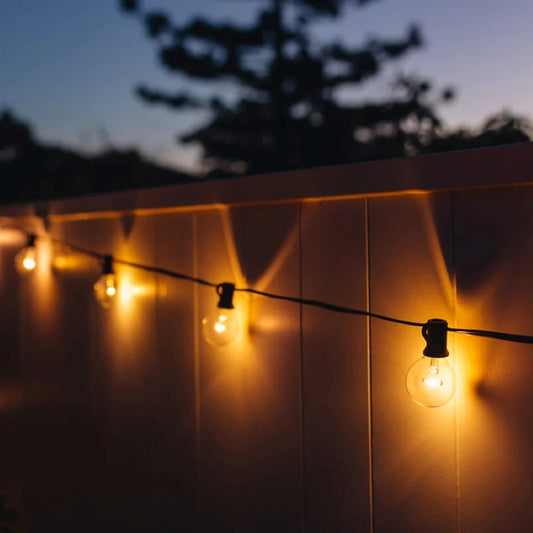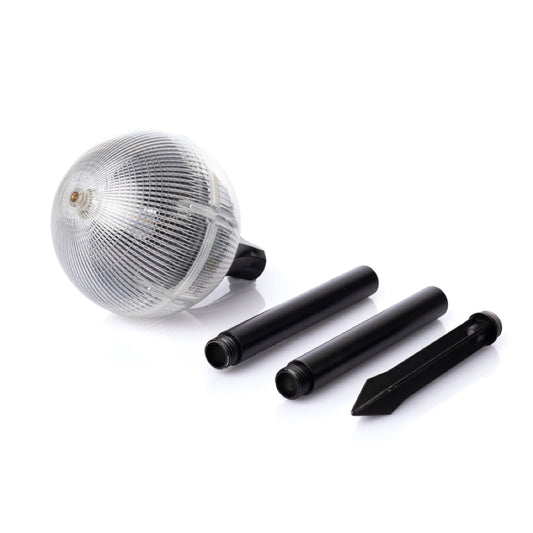 These Solar Garden Path Lights are the perfect minimalist way to light up your home and garden! Blend in the lights with your plant life or stake along a pathway or drive for the ideal way to light up your home without any electricity involved. These path lights are great for visibility and highlight any unique areas of interest or even smaller areas of your garden that can come alive at night.
These ultra-modern and sleek Hoselink Solar Lights are a must-have for any contemporary home or garden. If you have any pavers, walkways, steps or even garden bed edging that's looking a little bare, then adding these Contemporary Solar Light Bollards will add the unique touch they need. With a built-in sensor and both dim and bright light settings, these lights will create the beautiful ambience you've been after while offering a practical lighting solution. They're sure to leave a lasting impression on guests entering your home too. Place them on steps or along the line of the entry and let the lights work their magic!
One of our latest and most versatile arrivals is the Crackle Glass Jar. This Solar Light has multiple uses, from outdoor dining tables to a hanging light on your porch, they are sure to bring the magic to your outdoor set up. With just enough light to not be too overpowering, the fairy lights are
Do you have a stunning tree or plant in your backyard you'd like to show off? These spotlights are made for highlighting the best parts of your garden. The Solar Spotlights have a multi-directional head, so you can alter them to suit where you'd like the light to shine. Not only can they point up at the higher plant life in your garden, but they can also be placed within a garden bed to create interesting shapes and shadows after dark.
Tips and tricks
Combine your Solar Lights
While the rule usually is less is more, our solar lights can complement each other really well when styled in the right way. This house has used our Solar Garden Fairy Lights, Festoon Lights, Glass Lanterns, Spotlights and Patterned Solar Wall Lights to create the perfect pool area with all lights emphasising the garden elements as well as the pool in a modern way.
Use the right materials
Hoselink Solar Lights are very simple to install, usually only requiring a handful of basic tools. A handy tip would be to try our Outdoor Acrylic Double-sided Solar Light Tape. This tape can stick to various surfaces, including gyprock, brick, metal, tiles, concrete, wood, and acrylic. It is an absolute lifesaver when you need something to stay put in a specific spot and allows you to mount lights without causing damage – perfect for renters.
Get creative and push boundaries!
There's no right or wrong way when it comes to getting creative. We hope you have gained some inspiration from this blog and are well on your way to transforming your outside space, whether you have a garden, courtyard, veggie patch or balcony. If you're still looking for more ideas, be sure to check out our Instagram to see how our customers are using their lights, or head over to Pinterest for even more inspiration.